Forget all the reasons it won't work;
Focus on THE ONE REASON it will:
Your Church Website is the New Front Door!
It tells how your church is inviting, welcoming, and engaged with the community.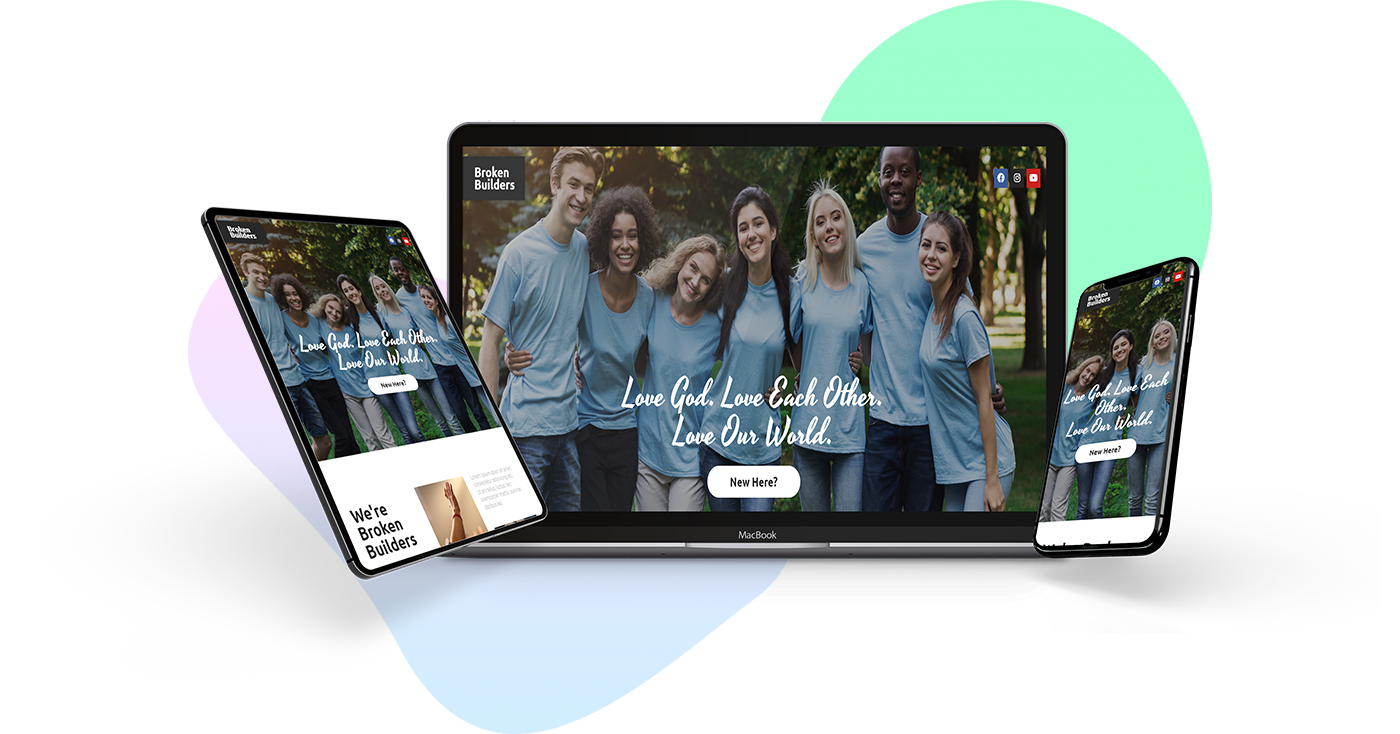 This Stunning Website Can Be All Yours
No Hidden Fees | FREE Design | FREE Hosting | FREE Maintenance
Three-year contract offers the following benefits:
ESSENTIAL
One-time Setup Charge of $199
Select One from Basic Templates
Premium Features (up to 3 selections for subpage-type only)
One Email Account (your own domain name)
PREMIUM
One-time Setup Charge of $399
Select One from All 15-Best Templates
Option to Purchase Subpage Bundles
Premium Features up to Your # of Subpages
Optional Extended Features
One Additional Email Account
ULTIMATE
One-time Setup Charge of $599
2 Subpage Bundles (6 additional subpages)
$30 monthly credits for Extended Features
We have developed web-ministry solutions since 1997.
All the following features are counted as two subpages:
Custom WordPress Backend System
Itemized Online Giving via PayPal
Sermon Manager (a backend and a subpage)
Events and News (a backend and a subpage)
Google Calendar Embedded
YouVersion Bible.com (iframe) Embedded
Facebook Page Feed
Instagram Feed
YouTube Channel or Playlist Feed
YouTube Live Feed
To your website development and web-ministry innovation

Do u wanna partake of the website creation and save money?
Choose your plan between Essential, Premium, and Ultimate upon your ministry's size and needs. We will create a fully-working mockup site in the next few days, and you take our guided process to add and modify the content of your new church website. When it is ready, we will publish it to the public.

Do u want a turnkey development?
No problem. We will do from the site survey and collecting the initial content all the way to constructing your church website and publishing it to the public. We do it right at an affordable cost starting from $1,350. Find out if you are eligible for web-ministry grants.

Not sure which way is the best for you?
We are happy to provide you with a FREE Website Planning session. Just make an appointment with one of our digital ministry specialists. You will get valuable insights into up-to-date technologies and web-ministry practices. You are welcome to invite two other persons from your organization to the session.
15-Best Church Website Designs
We constantly design and update the 15-best church websites for the year. Your selected website design will be one of the professionally custom-designed sites with up-to-date features.
What our clients says about us.
We are a command of professional and enthusiastic people, who like what they do with a singular vision to help organizations become a community full of real-life stories, generation to generation.
Things can get really busy - especially on weekends. The last thing on our minds was checking if newcomers could easily find us when they're searching online. The community-edge campaign helped optimize our website for Google search. Their coaching for new digital evangelism has been definitely effective to get more visitors.
Our knowledge of digital marketing was very basic. We have a website, but it wasn't ranking until we ran the Cultural-Edge campaign with the Local SEO. We receive reports regularly, which is a plus because they keep us updated on progress. They also gave advice and some SEO tips to from page 11, our website jumped to page 1. We get 10 times more traffic and more visitors now than before.
Amid the COVID-19 pandemic, we were in need of urgent adding online donation and the church online features to the existing church website. We are so thankful for their quick response to our need and their professional services.
Our church was looking for real ROI on our digital transformation efforts - the measurable kind. It took about 18 months for the strategic campaign for the transformation to take a significant turn upwards, and our organization started to receive a stiff increase in the digitalization readiness score.
My church is reasonably well established in the community. We frequently hold family-oriented events and concerts. Our real goal was to become a real destination in our town. After implementing an effective SEO strategy and Social Media management geared towards our ministries and events, our traffic increased triple fold. This digital strategy really helped us stand out from the competition in the town, and we were able to finally broaden our target audience.
We finally have made over the beautiful front door of our church in the digital age. All-in-one website services were offered at an affordable monthly charge.